From the President
The Victorian Racing Pigeon Union is managed by a President, Secretary and 9 committee members who act on behalf of the membership under the auspices of the rules and regulations contained in the constitution.
In 2000, the Victorian Racing Pigeon Union played a significant part in the development of the Victorian Code of Practice for the keeping and Racing of Pigeons. The principle effect of this code is to ensure the welfare of the pigeons remains the prime consideration in all activities associated with the sport of racing pigeons.
The VRPU encourages the breeding, racing and protection of racing pigeons. The Federation conducts races between all affiliated clubs. We promote the highest ideals of sportsmanship and honesty in pigeon racing and aim to to increase participation in the sport.
<–Block–>
<–Block–>
Useful Links:
<–Block–>
RACE 1 RUPANYUP 22ND JUNE 2019 – 35 FLYERS 1056 BIRDS.
The first race for season 2019 was a tough one first up and was won by Glenroy flyer Paul Burlak doing 1135.76 m/minute. His pencil blue bar cock is a Grandson to the late Stan Hepworths No.1 cock.The hen was purchased from the late Rocky Zora. Just 53 seconds behind was Thomastown flyer Majeed Family doing 1131.14 m/minute. Well done boys.

RACE 2 RUPANYUP 2 30TH JUNE 2019 – 33 FLYERS 1034 BIRDS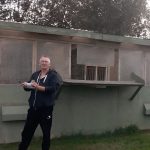 The second race for the season was alot quicker with WNW winds. Thomastown flyer Gary Church doing 1613.64 m/minute took out the first prize with a blue bar hen. Gary's bird was bred from Heremans cock of Chris McLeod and a Heremans hen from the South Austrlian families. Second was consistent team Williams & Hunter 36 seconds behind. Well done all.
RACE 3 RUPANYUP 3 6TH JULY 2019 – 34 FLYERS 958 BIRDS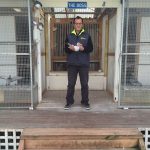 The third race again from Rupanyup saw Broadmeadows flyer Top Gun Lofts ( F.Micallef) take first Federation doing 1223.13m/minute. Frank flew a Blue bar hen which was bred from Nas Adikli's No.1 Casseart cock and the dam a Janssen/Delbar. Second was also a Broameadows flyer M & R Anasatasi & Sons 56 seconds behind. Congratulations boys.
RACE 4 RUPANYPU 4 13TH JULY 2019 – 40 FLYERS 1145 BIRDS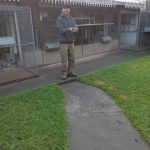 The fourth race from Rupanyap was another quick one with Thomastown flyers W.Williams and D Hunter & Sons taking out first Federation doing 1574.73m/minute Their 2016 Blue Cheq hen was sired by a Heremans line cock and D.Hunter Janssen line hen. Second was another Thomastown flyer DJ and Sons 1 minute and and 36 seconds behind. Well done Thomastown boys.
RACE 5 KANIVA 1 20TH JULY 2019 – 31 FLYERS 775 BIRDS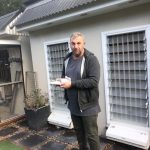 The fifth race for the season from Kaniva was won by Pascoe Vale flyer S & C Cini & Desira doing 1461.54m/minute. Steve's Mealy cock was by a Ponderosa Heremans cock and from an Aussie blood hen.Second was another Pascoe Vale flyer Joe Denaro some 16 secs later. Well done guys in windy conditions.
RACE 6 KANIVA 2 27TH JULY 2019 – 35 FLYERS 1049 BIRDS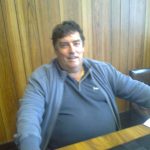 The sixth race for the season from Kaniva was won by Craigieburn flyer and "El Presidente" Tony Price doing 1370.85m/minute. Tony's Blue Bar cock was a 3rd rounder mainly Jansen Van Loon from Aussie Lofts with a touch of Kevin Price's Mifsud/Rayner blues.Second was Broadmeadows flyer Becker's Loft 3 minutes and 30 seconds later. Congratulations to both.