Vince Cannizzo
SIMPLY THE BEST AUSSIE LOFTS – By Tony Price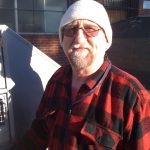 What a 2005 season it was for Vince Cannizzo racing as Aussie Lofts, having a record year and dominating in the Victorian Racing Pigeon Union (VRPU). He had a record season with five old bird series Federation winners a new record of winners in an
organization that has been running for 65 years.
He also gained three seconds among a total of 14 positions overall from a possible twenty old bird Federation races.He was not
out of a Fed position for 11 consecutive weeks, what a streak of hot form. Vince also picked up a Fed winner in the young bird series and open winners from Wonthaggi pre-season and Deniliquin mid season. He won both the Old Bird and combined Old and Young bird aggregates.
Vince races in a central northerly position and as such is quite a short flyer. The winds this season were predominantly north north westerly giving the flyers in the east and south a decided advantage but this didn t effect his results because
his birds were out in front.
Vince started out as a junior member in the strong Fawkner club, he lived in Fawkne with a small backyard loft. He later moved to Preston where he won the VRPU aggregate in the eighties racing a blend of birds from the lofts of Keven Price, David Finerty, Wally Stock. which he developed in to his own multi purpose strain through a focused breeding program based on shape, type and proven performance. Vince was like a sponge in these years as he gleaned information from the old masters. He would continually quiz the greats of the past Keven Price, Frank Ballinger, Wally Stock, George Rayner, Leo Fyffe, Ernie Lawry and Martin O Shannassy.
Vince says I visited Keith Wickham in the eighties over in Adelaide and this was one of the highlights off my life. He was the master, and I learnt so much. Vince is an excellent listener and picked up many leading edge ideas. Vince left the sport due to business pressures as he had developed a multi million dollar transport business whilst in Preston. He did try to mix the business and pigeon flying and business, on one occasion leaving a loaded truck in Sydney while he flew back to Melbourne to clock in the Derby, but he finished last.
He returned to his old club at Fawkner in the nineties back at his old loft in Fawkner, and later he shifted his birds to his business premises in Craigieburn, 25 klms north of Melbourne. Vince had a successful number of years in these locations with a blend of
O Shannassy s, Wickhams and Godfrey Steven s blood lines.
Through in depth study of pedigrees and bloodlines and stringent culling he developed a consistently goodperforming loft. He noted however that during his time out of the sport that the racing had improved and that the birds were performing at faster velocities. By studying the bloodlines of the winning lofts he realized that the imported birds had given the old Australian lines an incredible lift.
He then set about finding the best, and as luck would have it he was able to compare the stock from several of the pigeon studs at an open convention day at the VHA rooms at the end of 2001. After comparing the conformation, feathering, quality and shape of the
birds he discovered what he considered to be the best of the best, the Janssen s from the Ponderosa stud on display by John Hoffman. Vince was very impressed, he told John he had to have all of birds John had left on display. He experimented with these birds as well
as his old families in the 2002 season. Due to ill health and major surgery in 2003 Vince decided to cut back on his birds and had a reduction sale retaining only his recent Janssen purchases. This created a whole new focus for Vince. Short and middle distance became
his new challenge. Janssen s When Vince first acquired the Janssen s he was very disappointed, they are big boned and have a big structure and he made the mistake of feeding them like his old Aussie families. He found they quickly put on condition and became so heavy they couldn t even fly up to their perches. He learnt a valuable lesson, these birds need to be carefully managed to keep the weight off. He also found they are prolific breeders, love nesting and are fantastic rearers and feeders. The youngsters are nice in the nest, but become awkward and mean after weaning. Vince says don t judge them until they are through the moult and flying the roof. The initial disappointment over their size was quickly
forgotten when it came to racing as the birds proved to be outstanding racers in head,
side and tail winds at all distances.
Breeding
Vince has several pigeon videos and has read up all the literature he can find on the great
European families. He decided several years ago that the Janssen s are the best and has
gone to great lengths to study the pedigrees of his stock. He has found that birds that he
traces back to the world famous Merx of 67 (a double grandson of the Blue of 48) on
both sides are bringing him the most success. He has been able to ensure that he can link
all his breeding stock by pedigree back to arguably the best pigeon the world has ever
seen the blue of 48.
The Ponderosa Janssens are the backbone of the loft and prolific breeders. Vince has
introduced Emiel Deweert, Rene Demans, Jos Sootjens, Van Loons, De Klak, Desmet
Matthys and Flor Engles as a blend/cross in his efforts to produce the best. He has bred to
a type with all his team now medium sized, balanced, buoyant and all have an impeccable
soft feathering.
The above bloodlines have brought Vince unprecedented success at all race points up to
400 miles. Vince will introduce some O Shannassy, Pryor and Wickham lines next
season to enhance his marathon distance birds for the 500 and 600 mile events.
Tossing
During the 2004 season Vince found that the Jansen s left the other breeds of birds
behind. Vince says, they don t bother circling when you toss they just go for it, they all
land together at home. They are gone out of sight before I can get the baskets tied down
on the ute. They always beat me to the loft Always handle the birds prior to a toss,
never toss them if they have food in the crop as they are not well.
Vince prefers to toss on his own to ensure they leave straight away and race to the loft.
Straight line flying is the key.
Racing
Vince says Racing the Jansen s is incredible. Often I don t see them coming, I hear them
go swoosh over my head. They always come in groups and all land on the board without
circling, they are like machines. I don t need fantails they would be a waste of time as the
birds don t circle. They love racing and win in all shapes and sizes, hens and cocks.
They are very intelligent, break early and are faster than any other breeds of birds I have
raced. This year Vince continually had other flyers birds landing at his lofts with his
birds, they are dragged by his batches and land disorientated before leaving later.
Vince invites club members to watch him clock and they all report he is the perfect host
and gets terribly over excited on race day. Two of his club mates watched him clock from
Cobar 440miles, after 10 hours on the wing three birds homed together, followed a
minute later by three more. All six of these birds were in time to win the Federation. His
club mates enthused, did you see them come they were like missiles bombing the joint.
On reviewing Vince s result s it became obvious, that as Vince is a short flyer, that if the
birds circled excessively at the liberation point, and then his results seem to drop away.
However Vince has a view on this, The Jansen s love to leave straight away and race for
home, if they are held back by the milling mob it seems to distract them from performing
at their best.
Extraordinary results
During the 2004 season Vince race two crack hens and both had triple fed positions.
VPU 03 14019 5th Fed Mildura produce (300 miles), 16th Fed Coombah (360 miles) and
5th Fed Coombah. These positions were gained in consecutive weeks!!
VPU 03 14043 3rd Fed Birchip Young bird Derby, 1st Fed Wedderburn and 2nd Fed
Coombah. Both these hens bred Federation winners in the 2005 season.
I believe Vince s best result in the 2005 season was on the day of his son Johns wedding.
He arranged for his club mate Mick Doria to clock for him in the George Whaley event
from Mt Hope, which is NNE of Melbourne. Vince continually snuck out of the wedding
ceremony to ring Mick to see if the birds were home. The wind was at times gale force
from the West, a true side wind that the bird had to shoulder all the way. The birds homed
in just over 7 hours from the 360 mile journey. Vince finished second to David Finerty
who lives almost 13 kilometers due east of Vince. David s distance is 5 kilometers
shorter from this point but he only led Vince by 4 minutes 42 seconds, just pipping him
by two metres at a velocity of 1224 metres per minute (Vince 1222 mpm). Mick said
Vince homed two together, they had to be well out in front of the other birds to achieve
this remarkable result. The membership of the Federation realized what a remarkable feat
of brilliance was displayed by Vince s birds, but Vince was far from disappointed he
turned up at the rooms after the ceremony in his wedding suit and was the first to shake
the winners hand.
Environment
Vince believes that the key to modern racing is loft environment. High humidity and
draughts are the main enemy and cause of poor loft form. Melbourne weather has
changed with higher humidity and more frosts causing damp lofts. These conditions
cause E coli which leads to wet canker and other ailments.
Vince has installed a hydrometer and heater to control his loft environment. He keeps the
loft at 60-65% humidity level. Vince says although humidity is the enemy, you can t
have the loft too dry either. A heater without the hydrometer is of no use.
Feeding
Vince is a supporter of Wingpower feed mixes. The depurative early in the week and the
racing mix later in the week closer to basketing. He also adds additional barley and wheat
to lighten the feed if the birds are not working well enough. He decides on the daily feed
mix after handling his birds first thing in the morning to check their condition, prior to
their early exercise.
Approximately 5 years ago, whilst attending the Sydney pigeon convention, Vince was
lucky enough to visit the legendary Graham Davidson (Davo), and observe his loft and
methods. Vince learnt the importance of Barley to the pigeon s diet. Barley satisfies the
pigeons hunger but does not add condition, a very important grain; he now uses to get his
team in peak racing form.
Medication
Vince does not leave anything to chance. Whenever his team is basketed with other birds
for racing or tossing, they are isolated on their return and medicated for wet canker and
respiratory disease for two days before returning to the flock. He carries a veritable
chemist shop of medications, although most of these are kept for any emerging health
problem, and are rarely used. Vince says I worm the birds regularly weather they need it
or not, I find the worming medication gives them a boost. He also flock treats for
Cocidiosis once a month.
Losses
Vince says Unfortunately I lose most birds from tossing. Since the VRPU cut the bird
limit to 30 entries in Federation races I have been unable to give the birds enough races to
get them fit and I am forced to toss regularly. I would much prefer to race the birds more
regularly as the majority of my losses are from tosses. It s too time consuming and wears
out my car .
I had high losses in the two day races (500 and 600 miles) this year and sacrificed many
good pigeons. Next season I will breed some birds specifically for these two events, it
was shame to lose such good birds.
Race Results
2004
4th Fed Axedale YB (620 birds) 1018mpm
2nd Fed Axedale YB (544 birds) 1009mpm
1st Fed Wedderburn YB (393 birds) 1062mpm
3rd Fed Birchip Derby YB (400 birds) 1167mpm
1st Wonthaggi Open event run by Ivanhoe club VHA
5th Fed Mildura Produce (1489 birds) 1060mpm
7th Fed Coombah (1374 birds) 1159mpm
16th Fed Coombah Whaley (1198 birds) 1213mpm
7th Fed Launceston (586 birds) 1046mpm
2nd Fed Coombah (1291 birds) 1425mpm
11th Fed Langwell (1115 birds) 1167mpm
2005
4th Fed Avenel YB (874 birds) 1354mpm
1st Fed Tocumwal YB (700 birds) 1271mpm
1st Wonthaggi Open event run by Ivanhoe club VHA
2nd Fed Shepparton (2050 birds) 1003mpm
2nd Fed Deniliquin (2000 birds) 1805mpm
1st Fed Hay (1700 birds) 1633mpm
16thFed Hay (2109 birds) 1415mpm
1st Fed Hay (2019 birds) 1396mpm
1st Fed Hillston (1604 birds) 1306mpm
4th Fed Hillston (1926 birds) 1912mpm
15th Fed Hillston Produce (1550 birds) 1396mpm
1st Fed Mt. Hope (1510 birds) 2189mpm
2nd Fed Mt Hope Whaley (1247 birds) 1222mpm
5th Fed Mt Hope (1553 birds) 1051 mpm
6th Fed Launceston (607 birds) 1323 mpm
12th Fed Cobar (1348 birds) 1694mpm
1st Fed Cobar (1362 birds) 1150mpm
1st and 6th Deniliquin Open events run by the Fawkner club during old birds.
This document was created with Win2PDF available at http://www.daneprairie.com.
The unregistered version of Win2PDF is for evaluation or non-commercial use only.